We welcome our new music director and parish administrator, Martha De Luna!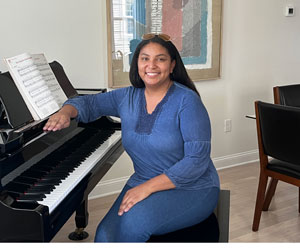 We are thrilled to announce that Martha De Luna will be joining us at St. Barnabas starting on October 15! Martha comes to us from Lufkin, Texas and is originally from the Dominican Republic. She is a very talented organist, pianist and harpist. She also holds a Masters degree in conducting! Thank you all for your patience and participation during this transition.
Friday, September 22 at 7:00 p.m.
Enjoy the last bit of summer with us on the lawn.
Bring a blanket or chair
Snacks will be provided.
In the event of rain, movie will be cancelled.
The church office is open Tuesday through Friday from 10 a.m. to 3 p.m.
For pastoral care emergencies, call Fr. Kenn at (520) 561-1852