Faith, fellowship and service are carried out at St. Barnabas' through a variety of opportunities – from social get-togethers to spiritual formation to servant ministry.
We invite you to join us.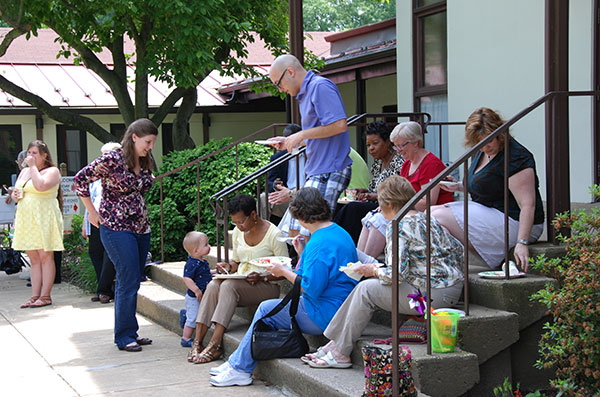 Ministries.  Our ministries page explains the opportunities to help during worship and in the community. 
Spiritual growth.  This page describes regular opportunities to grow our faith practices and knowledge of Scripture.
Making friends.  We enjoy fellowship and social time together in many different ways.  Come and see.
Orphreys.  If you visit us, you will notice colorful hangings, banners and vestments depending on the liturgical season.  This is a unique ministry of St. Barnabas.
Parishioners having fun at the Blue Rocks[/caption]
Many Parish Life events are organized by the Evangelism/Parish Life Team and include Parish Picnics (June and September), Ladies Luncheon Group, Men's Luncheon Group, Catered Breakfast and Lunch (twice a year), and Bridge Players Group.
---
Picnic 2019
[envira-gallery slug="picnic-2019″]